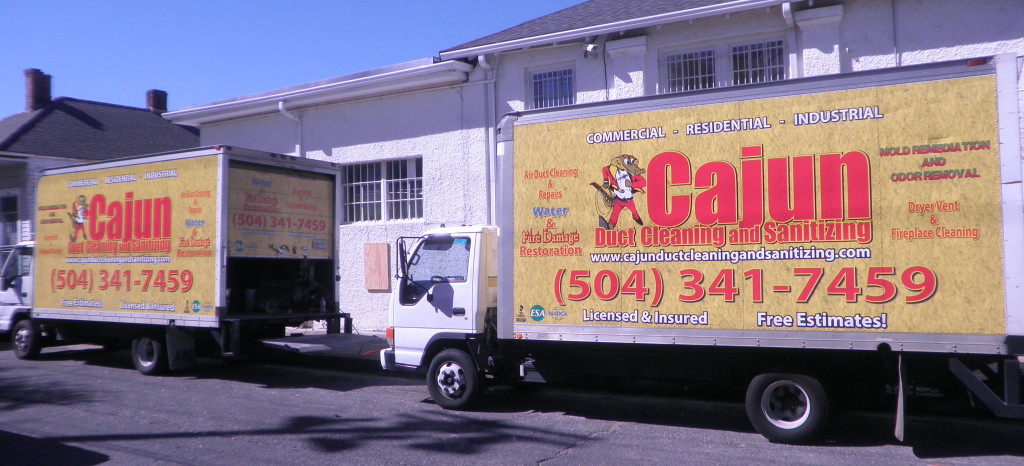 Cajun Duct Cleaning and Sanitizing LLC was founded in 2003, by Troy T. Ruiz, a well-educated, certified indoor air specialist. We are a locally owned and operated family business in Harvey, Louisiana, and we are committed to the highest standards of excellence within our industry.  We service residential, commercial, industrial and marine.
Since 2003, Cajun Duct Cleaning and Sanitizing has expanded tremendously and is now known as the New Orleans metropolitan area's safest, most reliable, and most thorough duct cleaning and mold remediation experts. Our quality control standards are second to none, and when you choose Cajun Duct Cleaning and Sanitizing, you have an entire company of professionals standing behind each and every service we perform.
Our areas of expertise include: professional air duct cleaning, duct work repairs and replacement, mold remediation, fire restoration, water restoration, dryer vent cleaning, fireplace cleaning, kitchen exhaust cleaning, upgrading filter systems, installation of germicidal ultra violet lights, and installation of attic exhaust fans and more.
The parents of three small children, Troy and his wife, Nancy, understand the importance of clean, balanced indoor air in your home and office, and how children and the elderly can be particularly vulnerable to allergens and mold in the air.
We proudly serve several local companies and organizations including Audubon Butterfly Garden and Insectarium, Tulane Primate Center, East Jefferson Hospital, West Jefferson Hospital, Shell Motive, Shell Momentive, Chevron Offshore Platforms, Touro Infirmary, Children's Hospital, the Belle Chasse Naval Base, Jesuit High School, St. Dominic School and more!
Your indoor air quality is our top priority. Is it yours?

We accept all major credit cards